AMBER's Prof Valeria Nicolosi on why we should care about graphene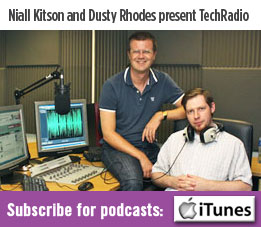 On this week's show Niall meets Prof Valeria from the AMBER research centre for material science to talk about the future of energy storage.
In other news, we cast an eye over the Xbox One X, Dusty gets excited about the end of roaming charges in the EU, and Irish consumers vent about the quality of broadband.
To never miss an episode of TechRadio subscribe, comment and rate us on iTunes, Soundcloud, Stitcher, Spreacker or paste the RSS feed into your podcatching software of choice.