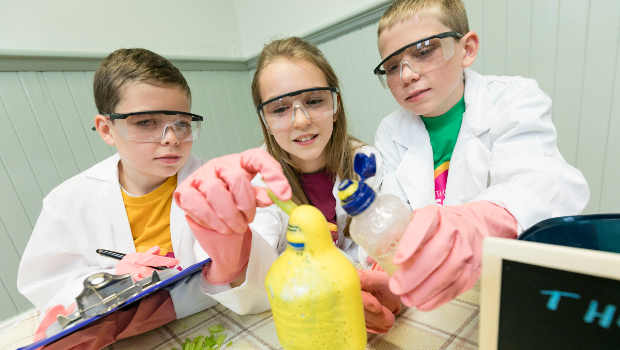 Primary Science Fair returns to the BT Young Scientist & Technology Exhibition
Younger people to get a first taste of invention in January
Life
The BT Young Scientist & Technology Exhibition is will once again play host to The Primary Science Fair the 10-12 January 2019.
The Fair is designed to instil an early love of science in primary school students across Ireland.
Shay Walsh, managing director, BT Ireland, and organiser of the Primary Science Fair, said: "By running in tandem with the overall Exhibition, the students will enjoy everything that this festival of science and technology has to offer; from its 50,000 plus spectators, including leading political and celebrity figures; to mind-blowing science shows and unparalleled publicity for their school and local community.
"Participating students will also see first-hand from a young age the limitless possibilities that an interest in science can offer and that it all starts here at The Primary Science Fair. We're very much looking forward to welcoming our 'young' young scientists to the RDS in January and seeing what eye opening projects they will have on display."
Applications for The Primary Science Fair are now open, and schools can submit their entries at: https://btyoungscientist.com/the-primary-science-fair-at-btyste/.
TechCentral Reporters