Connect's Linda Doyle on the future of networks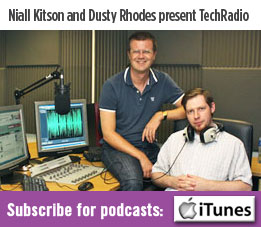 This week Niall meets Linda Doyle, director of Connect, the Science Foundation Ireland centre for networks and communications research at Trinity College Dublin. We also give an update on the National Broadband Plan.
To never miss an episode of TechRadio subscribe in iTunes, Soundcloud, Stitcher, Spreacker or paste our RSS feed into your podcatching software of choice.
Show notes
The Connect centre website
The National Broadband Plan explained