BT Young Scientist & Technology Exhibition 2018 report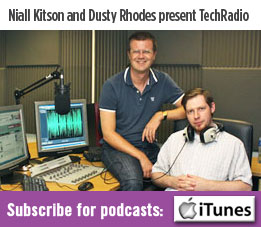 Using robots as teaching aides for autistic children, the energy cost of bitcoin mining, a sensor to detect concussion in hurlers, and a treatment for teethgrinding – it can only be the BT Young Scientist & Technology Exhibition. This week Niall Kitson paid a visit to one of the world's biggest student science fairs for a whistlestop tour of the technology category. We also sit down with Norah Patten to talk about her ambition to be the first Irish woman in space.
To never miss an episode of TechRadio subscribe, comment and rate us on iTunes, Soundcloud, Stitcher, Spreacker or paste the RSS feed into your podcatching software of choice.