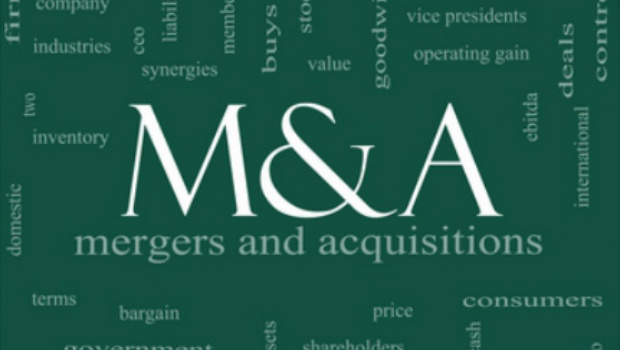 What the Cloudera Hortonworks merger means for the big data industry
Pro
Former rivals Cloudera and Hortonworks announced a merger, bringing together two once red-hot, heavily VC-backed unicorns that have both struggled to effectively monetise their open source-backed solutions.
The two publicly trading companies will "combine in an all-stock merger of equals," the joint announcement stated.
"This compelling merger will create value for our respective stockholders and allow customers, partners, employees and the open source community to benefit from the enhanced offerings, larger scale and improved cost competitiveness inherent in this combination," said Rob Bearden, chief executive officer of Hortonworks.
If we are assigning winners and losers it looks like Cloudera is the dominant partner in this negotiation, with Cloudera stockholders due to own approximately 60%t of the equity of the combined company and Cloudera's CEO Tom Reilly leading the newly joint business, with Bearden joining the board of directors.
Subject to regulatory and stockholder approval the deal is expected to close in the first quarter of 2019.
Financials
The two companies financials are spookily similar, with Cloudera reporting revenues for 2017 of $261 million (€227 million), but the company still made a loss of $187 million (€163 million). Hortonworks made an operating loss of $199 million (€173 million) for the full year of 2017, on revenues of $262 million (€228 million).
Cloudera's journey to becoming a public company was slightly convoluted thanks to a massive investment from Intel which included a clause where Intel could not own more than 20% of the company.
Earlier this year Cloudera admitted to "mistakes in its sales strategy by focusing on customers who weren't driving enough revenue. It claimed that it was focused on pursuing too many new customers outside of its target market and thus fell short in bookings within existing customer expansion," according to Seeking Alpha.
Hortonworks admitted in 2017 that it was heavily reliant on US business, expanding internationally as a result. The newly combined company should help it with this global reach as it opens up a network of country offices and sales headcount.
The announcement includes a line that the merger will create "more than $125 million (€109 million) in annual cost synergies".
Product
In terms of strategy the two companies are pretty well aligned, with some key subtleties. Both essentially bundle open source technologies with support and services for enterprise customers, with considerable heritage as vendors of enterprise-ready Hadoop solutions.
Cloudera has recently been focused on appealing to a smaller pool of large companies that are running hybrid environments, unlike newcomer Snowflake, which offers cloud-based data warehousing options.
In terms of competition the Hadoop market has always been pretty crowded, with MapR the other independent vendor and the big cloud providers also having solutions in their sizeable portfolios, such as Amazon Elastic MapReduce (EMR) and the Google Cloud Dataproc.
Hortonworks on the other hand has been focusing on offering technology bundles aimed at specific use cases to make adoption simpler for enterprise customers, like security, data science, data warehouse and IoT.
One would assume that under the leadership of Reilly there will be a continuation of this targeting of larger customers to cut those combined losses.
What next?
The new company "create[s] the world's leading next generation data platform provider, spanning multi-cloud, on-premises and the edge. The combination establishes the industry standard for hybrid cloud data management, accelerating customer adoption, community development and partner engagement," the announcement read.
It's unclear at this point how the combined company will be branded and what ticker symbol it will trade under, as well as where it will be headquartered, but both are currently based near to one another in Silicon Valley anyway.
Customers of products from either company should expect some consolidation as the company aligns what are essentially pretty similar portfolios, but the combined entity makes sense for the market and simplifies buying decisions in the enterprise data management space. The flip side is that environment could lead to some monopolistic pricing in the longer term.
IDG News Service