IBM's Dr Guruduth Banavar on AI
Radio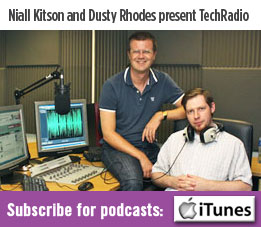 On this week's show IBM Research VP and chief science officer for Cognitive Computing Guruduth Banavar explains ethics in AI and why we won't be bowing down to robot overlords any time soon.
Back home we look at the unlikely highlights of this year's Mobile World Congress and explain the current 'scandal' of EU roaming charges. The short version: it's not great, but it's not as bad as you think.
To never miss an episode of TechRadio subscribe, comment and rate us in iTunes, Soundcloud, Stitcher, Spreacker or paste the RSS feed into your podcatching software of choice.
Show notes:
IBM Watson explained
The Nokia 3310 makes a comeback
The EU's take on 'roam like home' phone charges