The threat from Automation with Insight's Barry O'Sullivan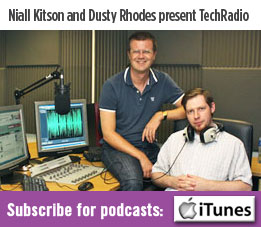 Will your job still be done by a human in 20, 10 or even five year's time? Prof Barry O'Sullivan from the Insight Centre for Data Analytics gives his opinion. Back in the studio Niall and Dusty give their first impressions of the new Surface Pro.
To never miss an episode of TechRadio subscribe, comment and rate us on iTunes, Soundcloud, Stitcher, Spreacker or paste the RSS feed into your podcatching software of choice.