The robot will see you now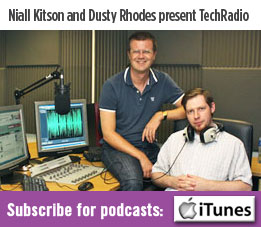 This week Apple claims victory against the DoJ who claim victory against Apple; Microsoft lays out its plans at Build; the first Oculus Rift headsets ship in the US; and Niall visits Tallaght hospital to see how robots are being integrated into healthcare.
To never miss an episode of TechRadio subscribe in iTunes, Soundcloud, Stitcher, Spreacker or paste our RSS feed into your podcatching software of choice.
Show notes:
Google's terrible April Fool prank
Midnight Special trailer
The Oculus Rift deconstructed
Niall Kitson on the Apple debacle
A full report from Microsoft's Build conference
To adblock or not to adblock in Edge?