Outbox's Mary Carty on Eat. Sleep. STEM. Repeat.
Radio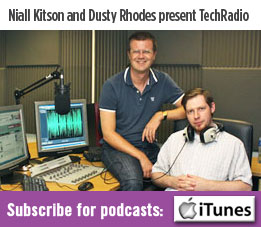 Eat. Sleep, STEM. Repeat. is a new documentary about the all-girl Outbox accelerator. Niall Kitson met with Outbox co-founder Mary Carty to talk about the film and how to encourage girls to pursue a career in STEM.
In other news we look at HP Inc's closure in Leixlip, a front in the war on online piracy, Twitter trying to clean up its act, and a whole lot more.
To never miss an episode of TechRadio subscribe, comment and rate us in iTunes, Soundcloud, Stitcher, Spreacker or paste the RSS feed into your podcatching software of choice.
Show notes:
Eat. Sleep. STEM. Repeat. trailer
HP Inc closes in Leixlip
The latest crackdown on illegal file sharing
Twitter tries to get tough on trolls
Donald Trump wants your social media login
And our one more thing