Mobile World Congress
Radio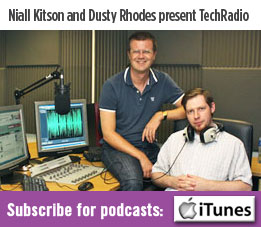 Dusty and Niall go through this year's Mobile World Congress in Barcelona, where the stars weren't very mobile. Also this week, we have an interview with Diarmuid Russell of Glassdoor, a recruitment website that turns the tables on employers.
To never miss an episode of TechRadio subscribe in iTunes, Soundcloud, Stitcher, Spreacker or paste our RSS feed into your podcatching software of choice.
Show notes
Follow all our news from Mobile World Congress by following the MWC tag on TechCentral.ie
For more on how recruitment is changing in favour of the candidate visit Glassdoor.ie.