Jer Thorp on the art of data
Radio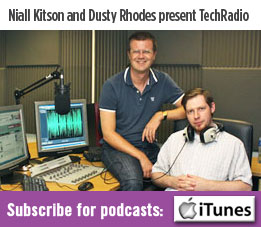 Where does the science of data end and the art of data begin? This week Niall explores this idea with Jer Thorp, co-founder of The Office for Creative Research, Adjunct Professor at New York University's ITP programme and innovator in residence at the Library of Congress.
In other news, Facebook, Google and Twitter get a grilling over Russia.
To never miss an episode of TechRadio subscribe, comment and rate us on iTunes, Soundcloud, Stitcher, Spreacker or paste the RSS feed into your podcatching software of choice.