Jamie McCormick of Chrysal.is on tackling ad fraud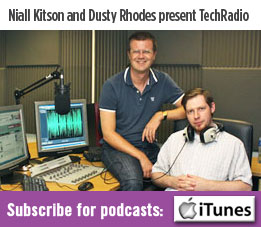 One of the benefits of digital advertising the is ability to reach millions of people but how do you know the responses you're getting are genuine? Chrysal.is is an Irish firm specialising in the detection of ad fraud and the recovery of money wasted because of it. In this edition company founder Jamie McCormick discusses the threat posed by bots, unscrupulous affiliates and more.
To never miss an episode of TechRadio subscribe, comment and rate us on iTunes, Soundcloud, Stitcher, Spreacker or paste the RSS feed into your podcatching software of choice.
Show notes:
For more on how to deal with ad fraud visit Chrysal.is