Howard Saunders on why the future is scary for retail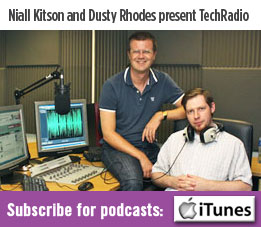 This week retail futurist and founder of 22nd&5th Howard Saunders discusses the changing face of retail and why we relax about privacy. We also take a look at the underlying trends behind this week's Google I/O developer conference.
To never miss an episode of TechRadio subscribe, comment and rate us on iTunes, Soundcloud, Stitcher, Spreacker or paste the RSS feed into your podcatching software of choice.