Facebook Queen Mari Smith on the business of social media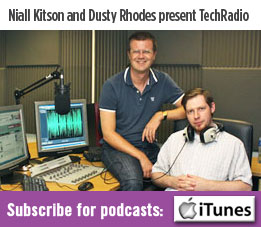 This week Niall meets with Social Media Summit keynote speaker: 'Queen of Facebook' Mari Smith.
In other news, Dusty chimes in on what's been a good week for Nintendo and a bad one for the CIA.
To never miss an episode of TechRadio subscribe, comment and rate us in iTunes, Soundcloud, Stitcher, Spreacker or paste the RSS feed into your podcatching software of choice.
Show notes:
The Social Media Summit takes place on 11-12 April at Croke Park
Our robotic one more thing