Eoin Kennedy of CongRegation interviewed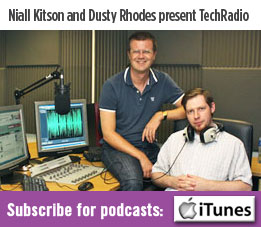 We talk to the founder of Irelands biggest little tech gathering in Cong, Co Mayo, Eoin Kennedy. Also the latest developments coming to Ireland from Microsoft, and who wins the bot election – Trump or Clinton?
To never miss an episode of TechRadio subscribe, comment and rate us in iTunes, Soundcloud, Stitcher, Spreacker or paste the RSS feed into your podcatching software of choice.
Show notes:
CongRegation
HoloLens is coming
Who wins the bot election?
Twitter tries to sell out, fails