ConverCon's Paul Sweeney on why CX is the new UX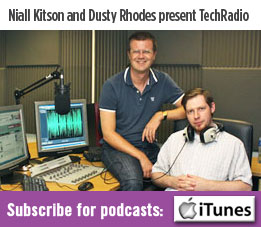 This week Niall goes to the Science Gallery for the first ConverCon and meets with organiser Paul Sweeney to talk about how websites will start acting more like digital assistants. Back in the studio we round up the headlines of the week, including the demise of the humble pager.
To never miss an episode of TechRadio subscribe, comment and rate us on iTunes, Soundcloud, Stitcher, Spreacker or paste the RSS feed into your podcatching software of choice.
Show notes:
The end of the pager
How 'Russia' tried to hack the French presidential election
Snap gets a healthy dose of reality with its first post-IPO results