Beating the cyberbullies with Vodafone Ireland Foundation's Natalie Hodgess
Radio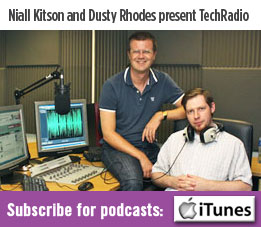 This week Vodafone Foundation manager Natalie Hodgess talks about how cyberbullying isn't just a problem for children.
First up, Niall and Dusty scan the headlines of the week, including airplane device bans, Google in trouble over ad placements on YouTube and Facebook's plan to tackle fake news.
To never miss an episode of TechRadio subscribe, comment and rate us on iTunes, Soundcloud, Stitcher, Spreacker or paste the RSS feed into your podcatching software of choice.