WarDucks CEO Nikki Lannen talks Sneaky Bears and VR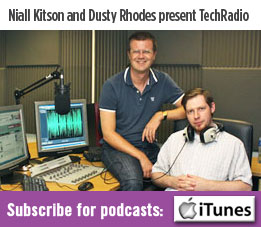 This week Niall meets Nikki Lannen, CEO of Dublin-based of VR game studio Warducks. Back in the studio Dusty recaps the headlines for the week.
To never miss an episode of TechRadio subscribe, comment and rate us on iTunes, Soundcloud, Stitcher, Spreacker or paste the RSS feed into your podcatching software of choice.
Show Notes:
Nikki Lannen will be one of the speakers at this year's ARVR Innovate conference