Rescuing old ideas with the Dept of Ultimology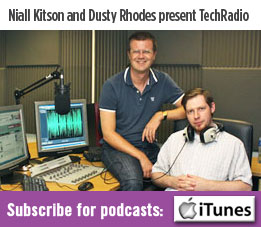 Ideas are born, have their day in the sun and get replaced by something better – but that doesn't mean they deserve to be forgotten. This week Niall meets with Fiona Hallinan and Kate Strain from the Dept of Ultimology based at the Connect centre in Trinity College to talk about why old ideas, even bad ones, should be saved from obscurity.
To never miss an episode of TechRadio subscribe, comment and rate us on iTunes, Soundcloud, Stitcher, Spreacker or paste the RSS feed into your podcatching software of choice.