Rapid7's Deral Heiland on securing the Internet of Things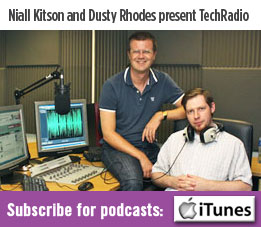 How do you know if your nannycam feed has been hijacked? How about that dodgy fitness tracker giving your position away on Google Maps? This week we meet with Rapid7 Internet of Things research lead Deral Heiland to dicsuss the downside of connected devices.
To never miss an episode of TechRadio subscribe, comment and rate us on iTunes, Soundcloud, Stitcher, Spreacker or paste the RSS feed into your podcatching software of choice.