Prof Barry Smith explains Cognitive Computing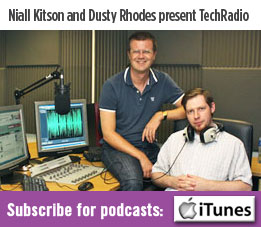 Niall takes a trip to UCD for a sit down with Digital Chair of Computer Science and Director of the Insight Centre for Data Analytics Prof Barry Smith. Back in the studio we have a breakdown of the major trends at CES in Las Vegas.
To never miss an episode of TechRadio subscribe, comment and rate us in iTunes, Soundcloud, Stitcher, Spreacker or paste the RSS feed into your podcatching software of choice.
Show notes:
Follow our CES 2017 coverage
More on AI and Cognitive Computing