Meals and wheels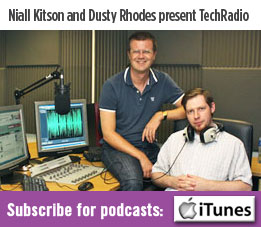 Niall and Dusty bid farewell to 2016 with two young entrepreneurs using the Web and apps to change the world.
Hear from Iseult Ward how FoodCloud is feeding the poor in Ireland and from Mark Kirwan how you can buy a car from the comfort of your couch and have it delivered to your house with Trawlur.
To never miss an episode of TechRadio subscribe, comment and rate us in iTunes, Soundcloud, Stitcher, Spreacker or paste the RSS feed into your podcatching software of choice.