Unwrapping WWDC with Vinny Coyne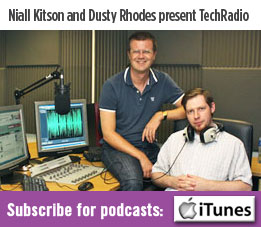 Dusty goes through the wreckage of this year's Apple World Wide Developers Conference with Vinny Coyne. Also this week, Microsoft buys up LinkedIn and teases a new console in Project Scorpio.
To never miss an episode of TechRadio subscribe in iTunes, Soundcloud, Stitcher, Spreacker or paste our RSS feed into your podcatching software of choice.
Show notes:
WWDC in review here
Niall's take on Microsoft buying LinkedIn
Project Scorpio in preview