Automative systems at Lero pt.1: Driving forces
Radio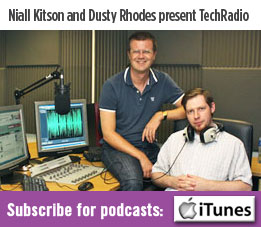 This week we begin a two-part look at research into automative systems at Lero, the Irish software research centre.
In this edition Lero business development manager Joe Gibbs talks about the potential of self-driving cars.
To never miss an episode of TechRadio subscribe, comment and rate us on iTunes, Soundcloud, Stitcher, Spreacker or paste the RSS feed into your podcatching software of choice.