Apple tax explained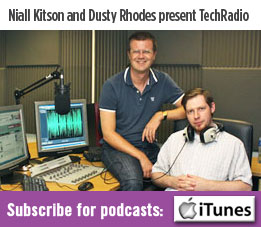 In a packed show this week we talk Apple's tax affairs and how the world works; Dropbox drops the ball on passwords; Niall visits a machine learning meetup; and a whole lot more.
This week we've got some bonus material for podcast listeners as we talk to John Doyle of Deutsche Bank and Zalando's Dr Ana Peleteiro Ramallo.
To never miss an episode of TechRadio subscribe, comment and rate us in iTunes, Soundcloud, Stitcher, Spreacker or paste the RSS feed into your podcatching software of choice.
Show notes:
The EU's decision on Apple's tax arrangements
The iPhone 7 is on the way
Dropbox's security snafu
WhatsApp's bright idea for advertising
DARPA's plans for the battlefield of the future