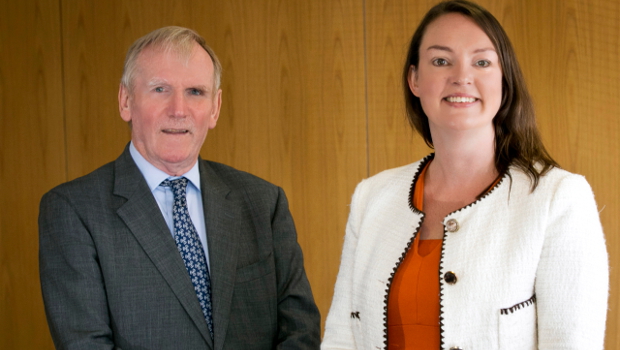 Venture capital funding for Irish tech firms falls 47% in third quarter
Investment down €546m in first nine months
Trade
Venture capital funding into Irish tech firms fell by 47% to €170 million in the third quarter of 2018, according to the Irish Venture Capital Association VenturePulse survey published today in association with William Fry. Funding for the first nine months of the year is down 33% to €546 million from €817 million in the same period last year.
"The third quarter confirms our earlier fears of a significant slowdown in the market this year. We know that the Government is considering initiatives to mobilise capital to this sector. These figures illustrate that we urgently need to see a meaningful response and action to address this," said Alex Hobbs, chairman, Irish Venture Capital Association (IVCA).
"The gap is widening between countries' investment activities and now is not the time for Ireland to fall behind," he said.
Hobbs said that that the largest decline in funding over the same quarter last year is in deals above €5m. These have declined in both value and volume by around 30%.
Sarah-Jane Larkin, director general, IVCA, said that seed funding in the third quarter is down 13% on the same period last year, slowing its decline from 39% in second quarter of 2018.
"Seed funding accounted for 23% of the total funds raised in the third quarter. The decline in seed funding is being driven by the volume of deals – down 32% in number. The average seed deal size is broadly similar year on year," said Larkin.
International investors accounted for €300 million (58%) of total funds raised in the first nine months of 2018, a similar proportion to last year. International syndicate investors invested €94 million in Irish firms the third quarter.
"This emphasises the importance of international relationships as global investors usually like the reassurance of participating with an Irish VC company or provide follow on from an initial local investment," said Larkin.
Since the onset of the credit crunch in 2008, more than 1,450 Irish SMEs have raised venture capital of €4 billion. These funds were raised almost exclusively by Irish VC fund managers who during this period supported the creation of up to 20,000 jobs; attracted over €2 billion of capital into Ireland and geared up the State's investment through the Seed & Venture Capital Programme by almost 16 times.
TechCentral Reporters