Apple's iPhone X bet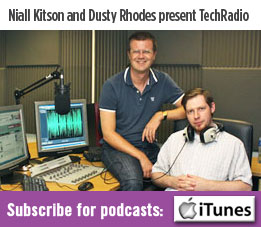 This week Niall and Dusty pick through Apple's new iPhones, Apple TV and Watch. Has Cupertino finally caught up with the competition?
To never miss an episode of TechRadio subscribe, comment and rate us on iTunes, Soundcloud, Stitcher, Spreacker or paste the RSS feed into your podcatching software of choice.
Show notes:
Everything that was announced earlier this week at the Steve Jobs Theater