WWDC 2017 report
Radio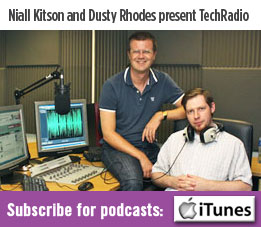 This week Niall and Dusty go through the big announcements of this year's WWDC. Will the new iMac and iMac Pro rejuvinate Cupertino's desktop market share? Is iOS 11 a worthy upgrade? Should you bother with macOS High Sierra? The experts wade through a mass of announcements.
To never miss an episode of TechRadio subscribe, comment and rate us on iTunes, Soundcloud, Stitcher, Spreacker or paste the RSS feed into your podcatching software of choice.
Show notes:
For more WWDC coverage on TechCentral.ie click here.