Sisk partners with Auxilion on digital transformation project
COnstruction firm revamps systems, networks, and devices
Trade
Auxilion has collaborated closely with construction company Sisk to digitally transform its IT infrastructure to help drive productivity and business growth.
To enhance day-to-day operations and eliminate IT downtime for its 2,500 users across 14 countries, Sisk partnered with Auxilion and made a significant investment in its IT capabilities to revamp its IT infrastructure, including all systems, networks, and devices.
A service improvement plan was developed and implemented by Auxilion to create a more stable IT environment for Sisk. It meant the team could use technology more effectively in the field and has enabled the company to successfully adapt during Covid-19.
Despite office occupancy in Ireland shifting from 90% of staff to 10%, all Sisk employees have been able to work effectively due to the stability and reliability of solutions, aided by support services, from Auxilion. Staff satisfaction and productivity have also been boosted by the programme.
In turn, this has enhanced customer service and service delivery, whilst allowing the business to expand on its offering for customers. Furthermore, the solutions deployed have streamlined the organisation′s IT supplier management approach, enabling IT staff to work better with third parties and making processes more efficient.
Enabled by the new technology solutions and processes, Sisk has also transformed the way its IT department operates, particularly in terms of incident risk management. In fact, it has reduced its incident response times and now achieves high percentage of same-day resolution.
An Irish family-run business with a history spanning 160 years, Sisk has grown be a leading global construction and engineering business. With multiple offices throughout Ireland and a growing portfolio of projects across the UK and Europe, the company opens approximately 40 new building sites every year and its parent company recently announced that it achieved €1.5 billion in turnover during 2020.
"We have worked with Sisk for some time, helping them to shift from a keeping the lights on approach to driving business growth through digital thinking and transformation," said Philip Maguire, CEO, Auxilion. "It's always been about understanding their business strategy and using these insights to inform our approach, ultimately enabling them to unleash the potential of technology. As with all our customers, we strive to support SISK in the areas where we can deliver real value and we look forward to continuing our ongoing partnership."
"We wanted to be closer to the leading edge of technology," said Michael Ryan, IT projects director, Sisk. "Rather than simply waiting for solutions to be rolled out, we are now a forerunner and have changed the way we operate. Auxilion, with its experience and expertise, made this possible. The engagement has accelerated our technological change and created a more business, customer-centric IT strategy."
Ken Kennedy, group IT director, Sisk, added: "It has really brought the organisation together and changed the way people view the role of technology within the company. Whilst it has certainly been a time of change, it has also been a time of growth – both in terms of our customer base and the team itself – enabling us to build toward the future."
TechCentral Reporters
---
Like what you see?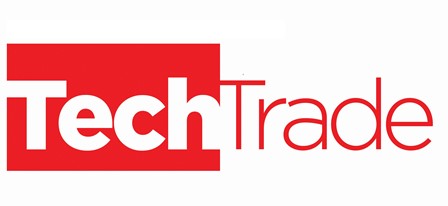 Ireland's ONLY dedicated news feed for the distribution and retail channel.
Our editorial mix includes channel news, trend analysis, Deals Done, regular 'Channel Chat' interviews and strategic product focuses. This is a vital medium through which the technology channel can network and identify new business opportunities.
Want more?
---