Puntastic gaming with Jen Carey
Radio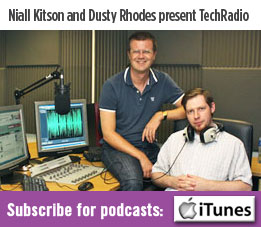 This week we meet with game developer and Imirt board member Jen Carey to discuss the role of community and puns in gaming.
In other news, it's been a busy week in infosec with Russian and Turkish hackers accused of breaching Yahoo and Twitter respectively; and Microsoft calls time on Windows Vista.
To never miss an episode of TechRadio subscribe, comment and rate us in iTunes, Soundcloud, Stitcher, Spreacker or paste the RSS feed into your podcatching software of choice.

Show notes:
Imirt website
Rampunctious on Kickstarter
Google latest foray in to wearable tech