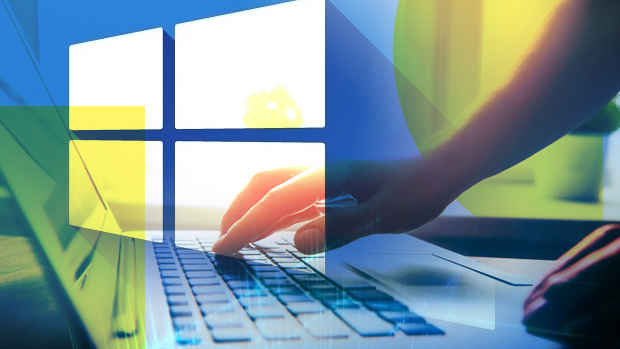 Rallying call for Windows 10 Insider recruits in enterprise
Pro
Microsoft has urged enterprises to boost the number of employee PCs that run the Insider preview of Windows 10, telling corporate customers that there have been "too few" participants in the testing programme.
During an hour-long session at Microsoft's Ignite conference in Florida, Michael Niehaus, director of product marketing for Windows, told his audience that businesses need to add devices to the beta programme, and that they should consider making it mandatory for everyone in an enterprise IT department.
"As many machines as you can possibly get into that Insider preview process, into the Insider preview programme, the better," said Niehaus as he described Microsoft's advice.
Insider drum
Niehaus' session was not the first time Microsoft has banged the Insider drum. The company has promoted the basic programme since 2014, and this spring launched an enterprise-specific spin-off, dubbed "Windows Insider Program for Business." Then, last month, Microsoft kicked off "Windows Insider Lab for Enterprise" to give IT professionals an opportunity to test-drive current and pre-release services and features targeting large customers.
And all along the Windows-as-a-service (WaaS) road, Microsoft has made it clear to companies that they should be running the Insider previews on some Windows 10 PCs.
At Ignite, Niehaus again made the case for enterprise participation, stressing both for companies' own good and to help Microsoft.
"You need to be looking at new features, and figuring out how do you want to deploy those new features, how do you want to implement those new features, how do you want to configure those new features?" said Niehaus of the two feature upgrades released to Windows 10 users each year. "That gets you prepared by the point of release to do those targeted pilot deployments."
Release preparation
In Microsoft's view, as expressed by Niehaus, enterprises should, first, participate in Insider to prepare for the release of the next feature upgrade, and second, "pilot" that release using a large group of PCs and their users once the upgrade has debuted. Essentially, the pilot programme is a way to prepare for the widespread distribution of the Windows 10 build to all devices, and all users.
In other words, it is all about preparation.
"We want every organisation to deploy those preview builds, and start using those to plan and prepare for the release that will be coming," Niehaus said.
Because the WaaS model requires constant servicing, enterprises will always be preparing for the next Windows 10 upgrade. With that the case, Niehaus argued that firms are not dedicating enough resources to Insider, the point of the preparation spear.
"What we've seen overall is that there are too few people in the first one, 'Plan and Prepare,'" he said as he referred to a slide during his session, the term labelling the time spent on a given build's Insider preview. "Having one or two machines in that [Insider] category really isn't enough. You need more. You need to have, hopefully, much closer to one percent of your machines, maybe your entire IT organisation using Insider preview builds."
Scepticism
"I think having some [in-house] developers and some of IT is enough," said Stephen Kleynhans, an analyst at Gartner Research who focuses on Windows. Perhaps some of the non-IT, non-dev employees who are considered the most technically astute, and who want to try out the betas, could be added as well, he said.
What is important is striking a balance between having so few on Insider that the previews provide too little information, and having too many on the often-unstable betas. "You want to be aware of what's coming [in the next feature upgrade], but not create a situation that's disruptive to the business," Kleynhans said of that balance.
Yet during the Ignite session, Niehaus returned several times to his more-Insider theme, saying at one point that enterprises should "use it as much as possible," and calling for companies to put it on production systems – those PCs employees rely on. "It's really about trying to use those Insider preview builds to go about your day-to-day job, to see if anything bad is happening," Niehaus said.
That advice ran counter to the traditional recommendations about running preview software, which caution users not to risk production PCs with unstable code.
Non-mission critical
Wes Miller, an analyst with Directions on Microsoft, disagreed with Niehaus. "You need to have people not using mission critical software with Insider builds," he said.
Microsoft, however, will back up Niehaus' advice about Insider participation with new tools in the feature upgrade pegged as the Fall Creators Update, and labelled as 1709 in the developer's yymm format. The upgrade will begin reaching customers on 17 October.
"With Windows 10 1709, we'll make [getting on Insider] even easier," said Niehaus. "We will create some group policies that can be deployed out to devices to say these devices should automatically enrol in the Insider preview program, and take the periodic releases that we make to the Insider preview channel."
IDG News Service