A visit to Monument Valley with Lea Schonfeld of ustwo games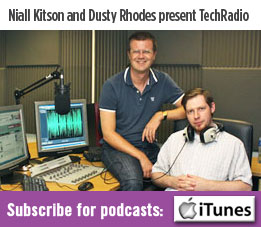 This week Niall meets Monument Valley 2 designer Lea Schonfelder to talk about how an experiment in user experience became a million-selling game.
In other news we mourn the end of Windows Phone, Google has some new toys, and Mark Zuckerberg makes a show of himself in VR.
To never miss an episode of TechRadio subscribe, comment and rate us on iTunes, Soundcloud, Stitcher, Spreacker or paste the RSS feed into your podcatching software of choice.