Keeping the lights on with Eirgrid's Marie Hayden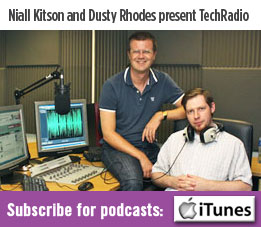 How do we know what our energy needs will be in the future? Is it possible to predict how our actions will put pressure on the national grid? Can energy be treated as a commodity? Niall meets Eirgrid head of scenario planning Marie Hayden to find out.
To never miss an episode of TechRadio subscribe, comment and rate us on iTunes, Soundcloud, Stitcher, Spreacker or paste the RSS feed into your podcatching software of choice.