How IoT is changing advertising with Kinetic's Aoife Hudson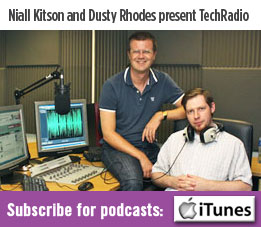 This week we have two interviews to spoil you with: First we look at how the Internet of Things is changing the ad world with Aoife Hudson from Kinetic. Then we talk to Peter Madsen from the Vroom conference on how to get your start-up into a room of millionaires.
To never miss an episode of TechRadio subscribe, comment and rate us on iTunes, Soundcloud, Stitcher, Spreacker or paste the RSS feed into your podcatching software of choice.