Hot searches with Mustard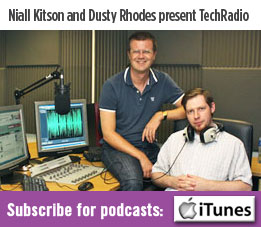 This week Dusty gets sold on a new career in tech after talking with Gavin Fogarty from recruitment website Mustard.ie. We also look at Ireland's top trends on Google and YouTube in 2016.
To never miss an episode of TechRadio subscribe, comment and rate us in iTunes, Soundcloud, Stitcher, Spreacker or paste the RSS feed into your podcatching software of choice.