Ergo acquires Asystec in €25m deal
Deal will create largest privately-owned Irish IT services company in Ireland
Trade
Ergo is to acquire IT services firm Asystec in a deal worth €25 million. The deal, which is subject to Competition and Consumer Protection Commission clearance, will create the largest privately-owned Irish IT services company in the country, employing more than 500 IT professionals across Ireland, the UK and North America.
The acquisition aligns with Ergo's strategy to build on public, private and hybrid cloud capabilities. Combining its deep knowledge of Microsoft Azure with Asystec's expertise in Amazon Web Services (AWS) will enhance the assessment, design and deployment of hyperconverged cloud platforms, data analytics solutions, and a suite of transformation services.
Asystec took less than a decade to grow into a €40m company, providing multinational customers with market-leading expertise in VMware, AWS, and Dell Technologies, including Dell EMC storage. By targeting an acquisition that complements existing expertise in Microsoft and HP technologies, Ergo is scaling up and expanding its role as an enterprise-class service provider of cloud and managed services.
New propositions around the orchestration of public and private clouds will become a market differentiator, enabling organisations to optimise a hybrid combination of services using different technology stacks. Combined revenues will be in excess of €150m and are forecast to grow to €250m over the next 3-5 years, with the number of IT professionals rising towards 1,000.
"This is a transformative deal for the Irish market, the coming together of complementary skills and services from two giants of the Irish IT sector," said Paul McCann, CEO, Ergo. "We welcome Asystec onboard, knowing that natural synergies in our customer-centric focus will make for a perfect cultural as well as technical fit."
Les Byrne, managing director of Asystec, said: "We are hugely excited to be taking our business on the next stage of its journey, becoming part of Ergo at such a pivotal moment in the evolution of the IT services sector. Together we will be able to map and deliver future-proof IT strategies for fast-changing markets, creating new opportunities for our customers and our people."
Byrne will be joining the board of Ergo along with Aonghus O'Neill, sales director of Asystec. The company's Limerick headquarters and offices in the UK and US will extend Ergo's geographic footprint internationally, as well as across the island of Ireland.
Asystec is Ergo's fourth acquisition since 2010. The first was CDSoft, followed by iSite and Micromail.
TechCentral Reporters
---
Like what you see?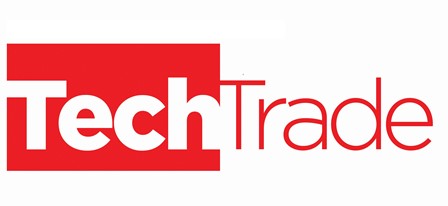 Ireland's ONLY dedicated news feed for the distribution and retail channel.
Our editorial mix includes channel news, trend analysis, Deals Done, regular 'Channel Chat' interviews and strategic product focuses. This is a vital medium through which the technology channel can network and identify new business opportunities.
Want more?
---