Digital personal assistants pt.1: Meet Adele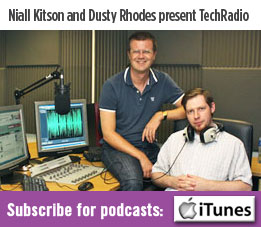 Siri, Cortana, Alexa and Google Assistant become part of how we use connected devices. In the first of a two-part look at digital personal assistants we talk to Vincent Wade, Director of the Adapt centre for digital content research, about his project: Adele.
To never miss an episode of TechRadio subscribe, comment and rate us on iTunes, Soundcloud, Stitcher, Spreacker or paste the RSS feed into your podcatching software of choice.
Show notes:
Visit the Adapt centre website