Code and poetry with Katharine Jarmul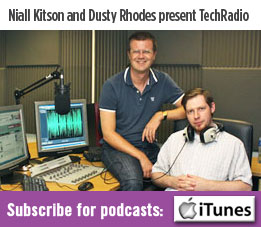 This weekend sees Ireland's largest tech meetup 404 take place at the Royal Hospital, Kilmainham. Niall Kitson talked with featured speaker Katharine Jarmul about putting the 'art' in 'artificial intelligence'.
To never miss an episode of TechRadio subscribe, comment and rate us on iTunes, Soundcloud, Stitcher, Spreacker or paste the RSS feed into your podcatching software of choice.
Show notes:
More on this weekend's 404 meetup