BlackBerry's classic QWERTY smartphones are no more
The former smartphone giant announces the end of an era by discontinuing iconic brand
Pro
Fans of BlackBerry's classic smartphones will be starting the new year with some bad news, as the company discontinuing services on the legacy devices from 4 January.
The move was announced just before Christmas, with BlackBerry 7.1 OS and earlier handsets no longer able to run services through either carrier or Wi-Fi connections.
The move, which has been credited to BlackBerry's newfound focus on software and security, is the final nail in the coffin for smartphones with physical QWERTY keyboards, which have declined in popularity since their peak in the early 2000s.
It all began with the BlackBerry 957, an internet-connected device with push email capabilities and rock-solid encryption, which quickly took over corporate America as the must-have gadget for business professionals after it made its debut in 2000. This popularity, fuelled by the handsets' ability to enable users to send e-mails while away from their desks, soon led to the coining of the term 'CrackBerry'.
Sadly, BlackBerry's fortunes turned drastically from one decade to the next as touchscreen devices, such as the iPhone, began to rise in popularity. According to figures from Statista, BlackBerryOS dropped from a peak market share of 20.1% in 2009 to just 0.1% by 2016. The firm was even slightly mocked during the first iPhone launch, with Steve Jobs famously pointing out that a keyboard took up too much screen space.
Since 2016, BlackBerry has ceased to make handsets, preferring to licence out the brand to other companies, such as China's TCL, with varying degrees of success. This has seen the release of a number of touchscreen devices, but also some variations on the QWERTY keyboard, such as the BlackBerry KeyOne and Key 2.
"We now live in a world of homogenous looking black rectangles with touch screens, what I like to call the 'sea of smartphone sameness' and it always makes me smile when I show kids some of the mobile phones of yesterday," Wood adds. "They are enthralled by the design diversity."
© Dennis Publishing
---
Like what you see?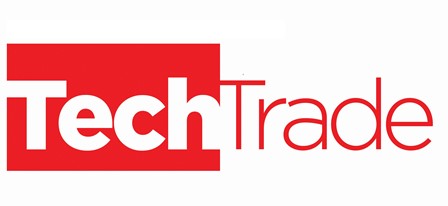 Ireland's ONLY dedicated news feed for the distribution and retail channel.
Our editorial mix includes channel news, trend analysis, Deals Done, regular 'Channel Chat' interviews and strategic product focuses. This is a vital medium through which the technology channel can network and identify new business opportunities.
Want more?
---