Augmented reality at work with AREA's Mark Sage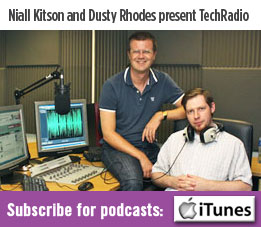 This week we talk with Mark Sage from the Augmented Reality for Enterprise Alliance (AREA) about mixed reality on the factory floor and beyond. We also have the latest on Now TV's Irish launch and ask why students are shunning STEM subjects at Leaving Cert level.
To never miss an episode of TechRadio subscribe, comment and rate us on iTunes, Soundcloud, Stitcher, Spreacker or paste the RSS feed into your podcatching software of choice.
Show Notes:
Mark Sage will be one of the speakers at this year's ARVR Innovate conference
STEM subjects under threat, according to the BT Young Scientist & Technology Exhibition
Now TV is officially launched in Ireland